EVALUATION TALENTS 2021
In diesem Jahr vergibt der Rat für Forschung und Technologieentwicklung gemeinsam mit der Österreichische Plattform für Forschungs- und Technologiepolitik (fteval) den Evaluation Talent Award zum ersten Mal. Damit sollen die gute Arbeit, die von Nachwuchsevaluator:innen geleistet wird, um Forschungspolitik weiter zu verbessern, honoriert und die Talente in der internationalen Fachcommunity sichtbar gemacht werden.
Die Fachjury, bestehend aus erfahrenen Akteur:innen im Bereich Forschungspolitik und deren Evaluierung, zeigte sich bei der Vergabesitzung begeistert: "Wir freuen uns über die kompetenten Nominierungen, die sehr viele unterschiedliche Aspekte von Evaluation abdecken. Hier wächst eine starke Generation heran und das ist beruhigend!".
Weil die Nominierungen so beeindruckt haben, entschied die Jury kurzerhand, in diesem Jahr gleich zwei Preise zu vergeben. Die beiden Preisträgerinnen sind zwei Forscherinnen mit unterschiedlichen Schwerpunkten in ihrem Zugang zu Evaluation:
Der Evaluation Talent Award wurde anlässlich des 25 Jahre-Jubiläums der Plattform fteval ins Leben gerufen. Die Preisverleihung wird Mai 2022 im Zuge der REvaluation Conference - European Research and Innovation Policy Evaluation Conference im Rahmen eines Festaktes stattfinden.
Subscribe to our newsletter
news: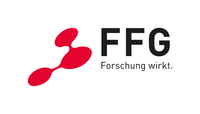 Evaluating "Impact Innovation"
FFG - Austria's Research Promotion Agency and the fteval Platform invi...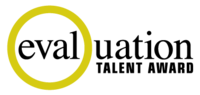 Evaluation Talents 2021 selec...
Magdalena Wicher and Mamen Calatrava Moreno were awarded as winners.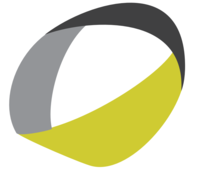 The REvaluation Conference wi...
Due to the drastic developments of the COVID-19 pandemic, we had to po...
events: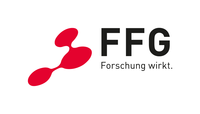 Evaluating "Impact Innovation"

REvaluation Conference 5-6 Ma...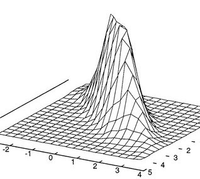 Event on Econometrics in Eval...
hints
IEA Meeting: Evaluating the i...
TIP Conference 2022: Building...
The Transformative Innovation Policy Consortium (TIPC) will hold its C...
STS Conference Graz 2022