ABO
ANMELDUNG:
Das "fteval Journal for Research and Technology Policy Evaluation" erscheint in unregelmäßigen Abständen und wird digital als Open Access Publikation auf unserer Website veröffentlicht. Weiters erscheint das Journal in einer gedruckter Version. Sollten Sie Interesse an einem Abo der gedruckten Ausgabe haben können Sie dieses unter "fteval Journal" bestellen. Wenn Sie sich für unseren Newsletter anmelden, bekommen Sie neben Informationen zum Journal auch Einladungen zu Veranstaltungen und anderen wichtigen Entwicklungen aus dem Feld der FTI-Politikevaluation.


Zustimmungserklärung nach dem Datenschutzgesetz und Telekommunikationsgesetz: Die anzumeldende bzw. Daten eingebende Person stimmt gemäß § 8 Abs. 1 Z 2 und § 9 Z 6 des Datenschutzgesetzes BGBl. I Nr. 165/1999 und § 107 Abs. 1 des Telekommunikationsgesetzes 2003, BGBl. I Nr. 70/2003 in den jeweils geltenden Fassungen, ausdrücklich zu, dass die eingegebenen Daten von der fteval zu statistischen Zwecken und zur Speicherung in einer internen Datenbank verwendet werden können. Ein Widerruf dieser Zustimmungserklärung durch die anzumeldende Person ist jederzeit zulässig.
Subscribe to our newsletter
news:

EES Call for Young and Emergi...
Volunteer with the European Evaluation Society (EES) Emerging Evaluato...
Issue #54 is open for submiss...
Issue #54 of the fteval Journal for Research and Technology Policy Eva...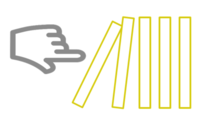 Results of the Working Group ...
The results of the internal Working Group on Impact Assessment foster ...
events:
REvaluation Conference 2021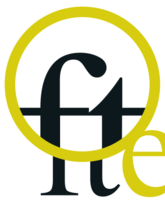 fteval Symposium "Committment...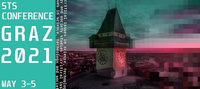 The Graz STS-Conference 2021 ...
hints
UK Evaluation Society Annual ...
Registration is open for our annual conference on Evaluation and Evalu...
Spring meeting of the working...
This year's spring meeting of the Working Group for Research, Technolo...