PLATTFORM
Österreichische Plattform für Forschungs– und Technologiepolitikevaluierung (fteval)
Linke Wienzeile 246
1150 Wien
c/o ZSI
Geschäftsführer: Dr. Klaus Schuch
Assistenz d. GF: Mag. (FH) Isabella E. Wagner, MA
Telefon: +43-1-495 04 42 - 33
Fax: +43-1-495 04 42 - 75

E-Mail: office@fteval.at
Web: www.fteval.at

ZVR-Zahl: 937261837
Subscribe to our newsletter
news:
Kick-Off Event for the start ...
BMBWF in cooperation with Statistik Austria and the Austrian Academy o...
Standards für Auftragsforschu...
Gemeinsame Session des DeGEval Vorstands und der fteval auf der DeGEva...
How monitoring and evaluation...
The 23rd Event of the Vienna Evaluation Network will take place on Thu...
events: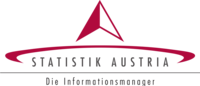 What's in the AMDC for RTI ev...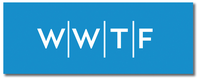 Evaluation of the Vienna Rese...

REvaluation Conference 5-6 Ma...
hints
SEVAL Kongress 2022
Quantitativen Methoden und Methoden-Mix bei der Beurteilung des Evalua...
Societal Impact of SSHA Confe...
DeGEval Jahrestagung 2022