News‣Die fteval Plattform stellt sich vor.‣
DIE FTEVAL PLATTFORM STELLT SICH VOR.
In 4 Minuten wird erklärt, wie die fteval Plattform mit ihren Aktivitäten dazu beiträgt, die Qualitäts-Standards für Evaluierung zu heben und weiterzuentwickeln, um Förderinstrumente der Österreichischen Forschungs- und Technologiepolitik gezielt zu verbessern:
Wir möchten uns bei allen Beitragenden und Mitgestaltenden bedanken:
Dr. Rupert Pichler, Abteilungsleitung Forschungs- und Technologieförderung, Bundesministerium für Klimaschutz, Umwelt, Energie, Mobilität, Innovation und Technologie
Mag. Simone Mesner, Abteilungsleitung Organisation: Wissenschaft und Forschung, Bundesministerium für Bildung, Wissenschaft und Forschung
Dr. Jürgen Streicher, Senior Researcher, JOANNEUM RESEARCH, Institute for Economic and Innovation Research (POLICIES)
Dr. Brigitte Ecker, Geschäftsführerin, WPZ Research
Mag. Katharina Warta, Geschäftsführerin, Technopolis Group | Austria
Dr. Klaus Schuch, Geschäftsführer, Österreichische Plattform für Forschungs- und Technologiepolitikevaluation
Dr. Michael Stampfer, Geschäftsführer, Wiener Wissenschafts-, Forschungs- und Technologiefonds
Subscribe to our newsletter
news: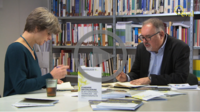 fteval proudly presents... it...
Watch the fteval image video now...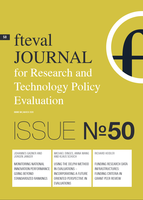 fteval Journal #50 now in pri...
Read the current issue on-line here...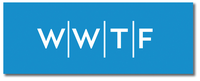 "Re-thinking Evaluation" | Pr...
Presentation and discussion of recommendations of the study "Re-thinki...
events: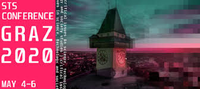 Open Science at the STS-Confe...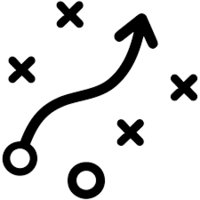 What can one learn from evalu...

Evaluation Culture: What is n...
hints
"Evaluation und Nachhaltigkei...
22. Jahrestagung der DeGEval – Gesellschaft für Evaluation e.V. vom 11...
EASST + 4S Joint Conference 2...
This year's EASST + 4S Joint Conference in Prague 18-21 August hosts a...
Special Section: Societal Imp...
The current issue of "Research Evaluation" deals with impact in the co...