UK Evaluation Society Annual Conference 25-27 May - Registrierung eröffnet!
Wann:
25.05.2021-27.05.2021
Registration is open for our annual conference on Evaluation and Evaluative Thinking: Insights for methods, capabilities, culture, and implementation, which will be entirely online from 25 to 27 May.
The online environment presents a unique opportunity for the international evaluation community to come together and discuss emerging innovations and pressing issues across sectors and disciplines around the world. We'd very much value international perspectives and experiences within our discussions and forums and support global network-building.
Our programme this year is made up of over 40 speakers and contributors, including three keynotes, spaced out over three days.
All of our keynote speakers will reflect on issues at the forefront of evaluative thinking:
Professor Thomas Schwandt will explore evaluative thinking as a collaborative or collective social practice as well as the way it is conventionally depicted as involving individual cognitive capacities for analytical and critical thinking
COVID-19 is the most significant global issue of our time, and evidence has never been more prominent and central to the debate – but has also been politicised. Professor Trish Greenhalgh's keynote will share her experience of building consensus of evidence and its translation into policy and operations for the COVID-19 response.
Professor Alison Park and Dr Rachel Iredale from the UKRI Economic and Social Research Council will explore evaluative thinking from a funder's perspective and its role in research funding strategy.
More information and the link to register can be found here: https://www.evaluation.org.uk/event/annual-conference-2021/
AQ Austria Jahrestagung
Wann:
23.09.2021-23.09.2021
Personal stärken - Qualität sichern:
Zukunftsweisende Wege widerstandsfähiger Hochschulen und Universitäten
Do. 23. September 2021
Die Tagung wird als Online-Veranstaltung durchgeführt. Die Anmeldung ist ab Juni 2021 möglich. Weitere Details finden Sie auf der AQ Website: https://www.aq.ac.at/de/veranstaltungen/jahrestagung-2021.php
Möchten Sie keine Aussendungen der AQ Austria mehr erhalten, dann bitten wir um eine formlose E-Mail-Antwort office@aq.ac.at. Informationen zu unseren Datenschutzbestimmungen finden Sie HIER.
Frühjahrstreffen des AK FTI der DeGEval
Wann:
22.06.2021-22.06.2021
Das diesjährige Frühjahrstreffen des Arbeitskreises für Forschung, Technologie und Innovation der DeGEval Gesellschaft für Evaluation findet am 22. Juni 2021 virtuell statt.

Das Treffen widmet sich dieses Mal dem Schwerpunktthema "Neue Förderinstrumente für die Transformation und Implikationen für Evaluationen".
Im ersten Teil geht es um neue Förderinstrumente und ihren Einsatz zur Gestaltung transformatorischer Prozesse. Der zweite Teil vertieft die Frage, welche Implikationen sich aus Transformationszielen von Förderprogrammen für deren Evaluation ergeben.

In diesem zweiten Teil sind Erfahrungsberichte aus der Evaluationspraxis in Deutschland und Österreich eingeplant.
Sie können sich ab sofort und bis zum 20.6. zum Frühjahrstreffen anmelden, bitte schicken Sie eine entsprechende Nachricht an marianne.kulicke@isi.fraunhofer.de
Subscribe to our newsletter
news: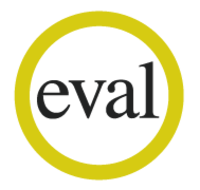 Evaluation Talent Award - Nom...
The Council for Research and Technology Development and the fteval Pla...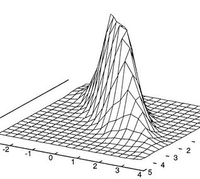 Save the date! Event: Econome...
What can econometric methods do in evaluations - what can they not?

EES calls for new association...
The European Evaluation Society (EES) is looking for a new Secretariat...
events: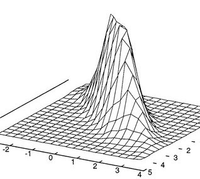 Event on Econometrics in Eval...
REvaluation Conference 2021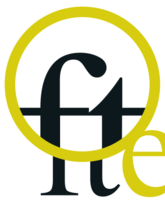 fteval Symposium "Committment...
hints
UK Evaluation Society Annual ...
Registration is open for our annual conference on Evaluation and Evalu...
Spring meeting of the working...
This year's spring meeting of the Working Group for Research, Technolo...