EVALUIERUNG DER VIENNA RESEARCH GROUPS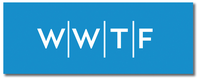 Ziel der Vienna Research Groups for Young Investigators (VRG) ist es, junge, exzellente Wissenschaftler*innen aus dem Ausland nach Wien zu holen, um hier an einer Wiener Forschungsstätte ihre erste eigene Gruppe aufzubauen. Die VRG Leiter*innen erhalten substantielle Mittel (bis zu 1,6 Mio. € pro Gruppe) für 6-8 Jahre sowie eine langfristige Karriereperspektive an den Wiener Institutionen. Die Bewerbung erfolgt im Tandem, d.h. der/die VRG Leiter*in bewirbt sich gemeinsam mit eine*m oder eine*r Proponent*in einer Wiener Forschungsinstitution. Die Themenfelder, in denen das Programm ausgeschrieben wird, variieren von Jahr zu Jahr.
Die Vienna Research Groups for Young Investigators wurden 2021 mit Hilfe eines internationalen Review Panels evaluiert. Die Evaluationsstudien finden Sie auf der WWTF Website und im fteval Repositorium.
Die Ergebnisse und Lehren aus dieser Selbstevaluation möchte der WWTF den fteval Mitgliedern in einer Veranstaltung vorstellen. Sie wird am 31. August um 10.00 in den Räumlichkeiten des WWTF stattfinden. Nähere Details folgen in Kürze. Die Anmeldung ist bereits möglich.
Subscribe to our newsletter
news:
IRVAPP Basic School 2022: Fun...
October 17 - 22, the Institute for the Evaluation of Public Policies i...
Call for tenders for the eval...
The Ludwig Boltzmann Gesellschaft invites tenders for the evaluation o...
Open Call for Proposals: Part...
The H2020 Project PRO-Ethics is working with research and innovation f...
events: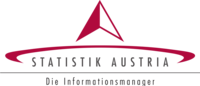 What's in the AMDC for RTI ev...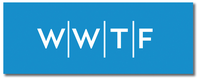 Evaluation of the Vienna Rese...

REvaluation Conference 5-6 Ma...
hints
SEVAL Kongress 2022
Quantitativen Methoden und Methoden-Mix bei der Beurteilung des Evalua...
DeGEval Jahrestagung 2022
Annual symposium of the AQ Au...
Lifelong Learning at Universities: Viewpoints and Perspectives