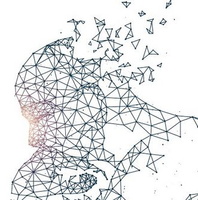 "FUTURES LITERACY FOR NEXT-GENERATION R&I POLICY" – SEMINAR AND WORKSHOP
3. April 2019 @ 10:00

-

17:00
What the future holds seems to be associated with ever greater uncertainty for many people. We live in a complex, rapidly changing world. As a result, there is an increasing need for structured anticipation of possible future paths that may challenge our current practices and institutions. This phenomenon can be observed especially in the field of research and innovation policy. It is increasingly challenged to initiate future developments of benefit to society, embracing innovations that include technological developments as well as organizational and institutional components.
One consequence of this is the shift towards a new generation of research and innovation policies that place greater emphasis on the social benefits of research and the focus of innovation activities on longer-term goals ("mission orientation"). In order to achieve this reorientation, there are anticipatory intelligence processes that have been particularly promoted by UNESCO in recent years. Pioneer of the mindset and Head of Futures Literacy of UNESCO is Riel Miller, who has for many years been supporting institutions and various government departments in the reorientation of their future strategies.
The workshop in Vienna aims to highlight the possibilities of using futures literacy methods to question established assumptions of current research and innovation policy, to overcome blockades and to create new paths. At the center of the discussion are the following questions:
(Why) do we need a system of anticipatory intelligence?
How can "Futures Literacy" be integrated into processes and organizations?
How can "Futures Literacy" turn into a forward-looking research and innovation policy
contribute at both European and national level?
The morning session will feature a keynote speech by Riel Miller on the UNESCO's experience of futures literacy and input on the future orientation of research and innovation policies in Finland and Austria. The afternoon is devoted to intensified study of futures literacy as an experiential practice using the example of research and innovation policy.
The event is aimed at experts in research and innovation policy, political decision-makers, researchers, ministries, promoters and research organizations as well as at social partners and social organizations.
Please register until 27.03.2019 with your name, email address and organization
beatrice.rath@ait.ac.at
Disclaimer / Privacy: Your data will be processed for the organization of the workshop. After the workshop, your data will be deleted. By registering for this workshop you agree to the data processing for this purpose (s). Your data will also be forwarded to our project partners Joanneum Research and fteval for the purpose of workshop organization. If you do not want to receive emails from us in the future, please send a message to beatrice.rath@ait.ac.at. AIT Austrian Institute of Technology GmbH is responsible for the processing of your personal data in connection with the event organization. Further information on data protection can be found at: https://www.ait.ac.at/disclaimer-data-protection/
Downloads:
Einladung und Agenda der Veranstaltung
AIT_slides_April_03_2019_Riel_Miller
recent developments in Thinking about the Future – An Overview for Policy Makers
Share This Event!