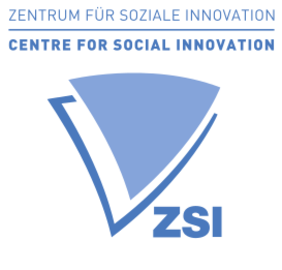 ZSI – Centre for Social Innovation is one of the largest social scientific research organisations in Austria. Its fields of expertise are rooted in three thematic areas which are important for the development of modern societies:
technology and knowledge
work and equal opportunities
research policy and societal development
In these thematic priority areas and corresponding policy fields, ZSI has a long tradition in evaluation to help customers to understand if their interventions (e.g. policies, instruments, programmes, institutional arrangements, regulations) are well designed and targeted, achieve the intended effects, and provide value for money. The dimension of learning and improvement of processes of interventions is a core element of ZSI's evaluative approach. Impact assessments, accountability checks and mediation services complement our evaluation portfolio.
Our evaluations are based on a sound, institutionally embedded, methodological corpus. ZSI offers expert know-how on the whole extent of mixed method analysis. Experts of ZSI have been involved in evaluation and monitoring exercises within numerous national and international programmes.
ZSI also hosts fteval, the Austrian Platform for Research and Technology Policy Evaluation.