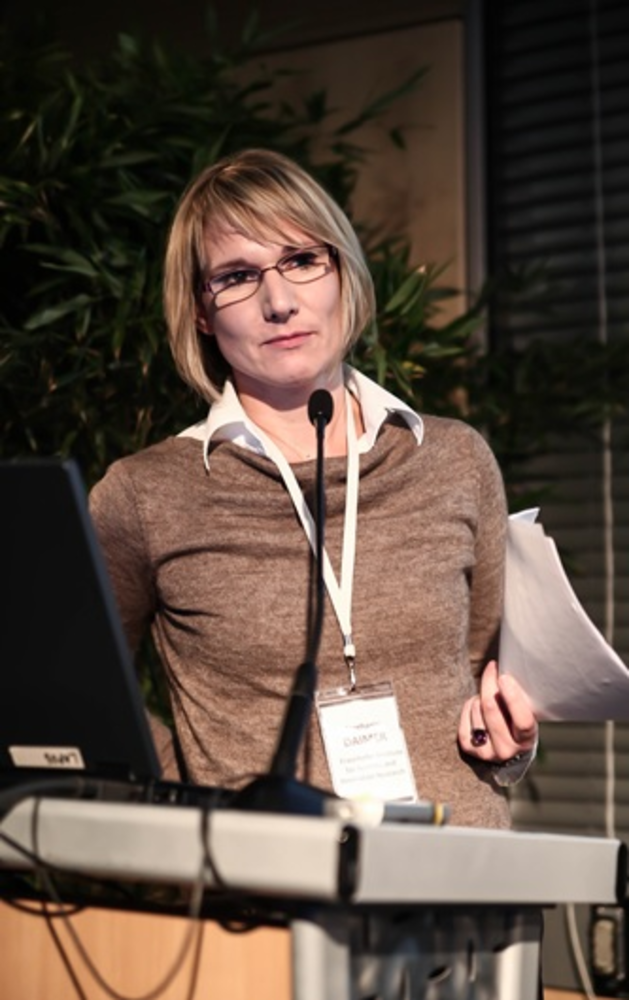 CONFERENCE "EVALUATION OF STI POLICIES, INSTRUMENTS AND ORGANISATIONS: NEW HORIZONS, NEW CHALLENGES"
14. November 2013

-

15. November 2013
Die internationale Konferenz "New Horizons / New Challenges: evaluation of STI policies, instruments and organisations" bot Evaluatorinnen und Evaluatoren, F&E-Managerinnen und F&E-Managern, Agenturen und Ministerien, ein Forum, um neue Entwicklungen und Herausforderungen moderner Forschungs-, Technologie- und Innovationspolitik und ihre Auswirkungen auf Theorie und Praxis in diesem Bereich zu diskutieren.
Bekannte Expertinnen und Experten nahmen an der Konferenz teil, z.B. Irwin Feller (em. Penn State Univ.), Wilhelm Krull (Volkswagenstiftung), Dominique Guellec (OECD), Stefan Kuhlmann (Univ. Twente), Christina Schuh (Humboldt Stiftung), Göran Marklund (Vinnova), Jordi Molas Gallart (Spanish National Research Council), Sybille Hinze (ifq-Institute for Research Information and Quality Assurance), Jakob Edler (Univ. of Manchester), Philippe Laredo (L'IFRIS), Peter Van den Besselaar (VU University Amsterdam), Erik Arnold (Technopolis) und viele mehr!
Mehr als 200 Teilnehmer aus Europa, Asien und den USA!
Die nächste Generation von Evaluationsdesigns im Bereich der F&E-Politik wird durch verschiedene Entwicklungen vor neue Herausforderungen gestellt. Dazu zählen das Austesten von nachfrageorientierten innovativen Beschaffungsmaßnahmen der öffentlichen Hand; der gestiegene Anspruch an mehr und besseren Wirkungsevaluationen; eine neue Missionsorientierung in der F&E-Politik ("grand challenges") und die damit zusammenhängende Komplexität von unterschiedlichen – auch nicht-wissenschaftlichen – Bewertungsdimensionen; das Aufweichen der Grenzen zwischen lokalen, nationalen und europäischen F&E-Förderungsmaßnahmen etc.
Die Konferenz widmete sich folgenden Themen:
Neue Ansätze um F&E-Politiken und Instrumente zu evaluieren
Wie kann man die Verschiedenheit und die langfristigen Wirkung von Forschung bewerten
F&E-Politikevaluierung in neuen und nicht-OECD Ländern
Herausforderungen in der Bewertung von Politiken, Programmen und Instrumenten des Europäischen Forschungsraums
Evaluierung um zu selektieren – Möglichkeiten und Limitationen
Evaluationspraxis hinterfragt
Evaluation von F&E-Portfolios und policy mixes
Daten, Monitoringsysteme und Indikatoren
Neue Entwicklungen in der Evaluation von Innovationspolitiken
Evaluierung internationaler F&E-Programme
HORIZON 2020: Die Evaluierung des neuen europäischen Forschungsrahmenprogramms
Share This Event!